ACCOMMODATION UNITS:
INCLUDES THE FOLLOWING:
∑Linen (NO TOWELS)
∑Crockery & Cutlery
∑Kitchen Utensils (see a complete inventory list in each unit, available on unit page)
∑Units are serviced daily except on Sundays, Wednesdays and Departure days.
(Our staff will only wash your dishes after all their units has been serviced,
please ask them if you like them to come back)
∑WE DO NOT SUPPLY DISH TOWELS or TOWELS

EXCLUDES THE FOLLOWING:
Televisions in the units

UNIT CHECK IN & CHECK OUT TIMES:
Check in time: after 2pm and before 9 pm
NO check ins will be done after 9pm withour 100% pre-payment + key deposit
SUNDAY check-in before 12.30pm or after 4pm

Check out time: 10am, late departures must be arranged on arrival, latest 12.30pm.
(no key deposits will be returned after 12.30pm on departure day)
Late Departures - linen might removed at 10am on departure day

CAMPING FACILITIES:
INCLUDES THE FOLLOWING:
∑Various Bathrooms with hotwater
∑Washup areas
∑Fresh water taps in camping area
∑Electricity points - please bring a long extension on long weekends
∑All grass areas, with shade and without shade
∑Thatch roof areas at an extra cost (small @ R 60 pd, large @ R 200 pd)
∑No Braai drums available - we doht have enough for everyone on a busy weekend
∑CHECK in from 7.30am, CHECK out as late as 5pm

EXCLUDES THE FOLLOWING:
Kitchen area for cooking
Private Bathrooms

Camping is charged @ R 90 per person per day (NOT PER NIGHT) Children under 2 - free.
We do allow dogs at a charge of R 30 per dog per day
DOGS ARE NOT allowed to chase the free roaming farm animals
Full payment must be made on arrival - no exception!

Wood, Charcoal, Firelighters and Ice available from the staff at the lodge.
Poor to NO cellphone reception on the farm.
Television for SPORT EVENTS available at the Lapa area - on request only

PLEASE NOTE: All water used on the farm is fountain water, safe to drink.


FOR YOUR INFORMATION - RULES & REGULATIONS:

UNITS: NO mattresses, linen or furniture is to be removed, moved or taken outside. IF you move furniture, please move it back.
No more than the allocated maximum amount of people per unit allowed.
Additional tables and chairs available if you require any, please ask the staff.
Gas heaters can be hired from reception/staff.
NO DOGS ALLOWED on any furniture, you will be charged for cleaning!
Certain units are not allowed dogs. (Wooden Cottage, Cottage 16 & Trout Lane Cottages)

CAMPING: Camping only in allocated areas. Not allowed to camp between the houses.
Camping guests to use camping bathrooms at all times.
No fires on the grass, please ask for a braai / fire conga must be off the ground.
Thatch Roofs are to be paid at Reception. ASAP.

ELECTICITY: Unfortunately, our electricity is not strong enough to carry certain electrical appliances.
We ask you, please do not switch on all appliances at the same time, appliances like ie: kettles, stoves, toasters, etc; consumes a lot of electricity and will cause power failures. To avoid any problems please use electricity sparingly and bring alternatives like gas equipment with.
(NO electric heaters allowed, we do have GAS HEATERS available @ a cost).

CLEANING STAFF: Your outside bin will be cleaned daily.
Unit attendants will clean your unit between 9am - 4pm, they are to clean the bathrooms, wash the floors and make the beds.
They will not wash any dishes; they are only allowed to help with the dishes after all their units have been serviced and cleaned.
No cleaning will be done on Sundays or on the day of your departure.

We kindly request you; please do not give any staff member alcoholic drinks. You are welcome to leave it with management to issue to them on their off days.

ACTIVITIES:Horse Riding (depending on the weather) - this activity can be booked on the board at the LAPA.
Hiking & Mountain Biking - please ask staff to explain where all the best routes are. I.e.; waterfall, game reserve.

FACILITIES:Indoor Heated Swimming pool & Jacuzzi.

MUSIC:NO loud music or noise is allowed, if you do play music, please play it to yourself and not the whole resort. Please respect the other guests regarding noise. Noise do travel further in open spaces.
All music must be TURNED OFF at 10pm.

SWIMMING POOL AREA:NATURAL FOUNTAIN WATER, very little chemicals are used in the pool. The water is as clean as the dam water. Only heated over weekends.
NO drinking or eating allowed in the swimming pool area.
Please dress appropriately with proper swim suites.
NO drunk & misbehaving will be tolerated in the pool or resort area. You will be asked to leave.
Jacuzzi - NO KIDS ALLOWED WITHOUT SUPERVISION!!!!!!!

FIREWORKS:NO Fireworks are allowed!!

PETS:Please see our website for prices and rules. If you do bring a pet, please do not park close to the reception, our dogs are not to friendly with strange dogs.

FLYFISHING:Strictly Flyfishing, NO bass rods, bait, spinners, lures etc. are allowed.
Only approved fly fishing equipment is to be used. No boats are allowed, only waders.
No fish above 1.5 kg or Brown Trout to be taken out - strickly catch and release.
No fires outside the demarcated camping area.
No Littering. Although we promote catch and release, a bag limit of 2 trout per angler is allowed. Anglers must have a valid permit in their possession at all times.
Anyone disobeying the above rules will be liable to a fine of R 300.

CLIMATE: Dullstroom can have 4 seasons in one day. Please ensure to bring sufficient warm clothing.

WE HAVE A NO NOISE POLICY. PLEASE RESPECT THE OTHER GUESTS ON THE FARM.

Payment and Info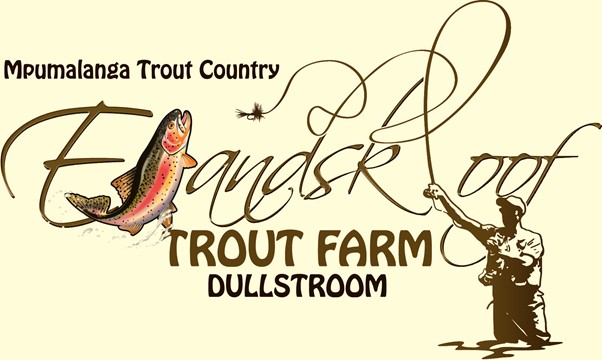 OFFICE HOURS:

SATURDAY - THURSDAY:7.30 AM - 7 PM

FRIDAY:7.30 AM - 9 PM
Long Weekends, arrival day7.30 AM - 9 PM

RESERVATION HOURS: 7.30am - 7pm
(Monday - Friday)

OFFICE CLOSED:
Monday - Friday: 1 - 2pm
Saturday & Sunday:12.30 - 4pm

TERMS AND CONDITIONS OF THE FARM

1. DEPOSIT - A 50 % deposit is required to confirm your booking and is non-refundable in the event of cancellation 14 days proir.

2. OTHER CHARGES - The other 50% for your accommodation is payable on arrival.
Keys can only be collected with full payment of the outstanding accommodation amount, NO KEYS will be issued if full amount is not paid
as well as any other charges ie: fishing etc.

3. KEY/BREAKAGE DEPOSIT - We charge a R 200 key/breakage deposit on arrival which is refundable on/after departure after the unit has been checked by the staff.
House to be left in a reasonable state. No furniture moved from the way it was on arrival.
Nymph, Vintage, Whiskey, Trout Lane Cottages, Matuka & King Fisher houses key deposit will only be refunded once unit has been checked.
No key deposit will be returned after 12.30pm. Office will be closed after 12.30 on a Sundays.

4. ACCIDENTS - Elanskloof Trout farm will not be responsible for any damage or injuries that might occur during your stay.

5. CANCELLATION - Should the event be cancelled by the client, the following cancellation charges will be applied:
Up to 14 days prior to event-50% of anticipated account
Any oher Refunds- 10% handeling fee.

6. NOT SUPPLIED IN THE UNITS: Towels, dish cloths.
RONDAWELS - NO OWN BATROOMS, make use of commuanal bathrooms.

7. PETS - are charged, please see our website for the prices. If you do bring a pet, please be careful parking to close to reception,
our dogs are not to friendly with strange dogs. Bring own dog blankets, food and water bowls.

8. NO SMOKING ALLOWED INSIDE ANY OF THE UNITS!!! NO NOISE ALLOWED IN THE RESORT!!

9. FISHING: STRICKLY FLYFISHING!! No bass rods, spinners, bait etc. @ R 100 per person per day. Bag limit of 2.
(no fish larger than 1.5kg or brown trout allowed to be taken out of the dams)
Unit cost does not include fishing fee. Every person to pay fee before going to the dams. Own Rods, we donít hire out rods.

DECEMBER BOOKINGS: 50% deposit payable to confirm booking, the other 50% payable before the 12th December.