Dear Camper,
Below are some details about our camping facility, please read it to ensure you enjoy your stay with us.

INFORMATION:

OFFICE HOURS:
SUNDAY - THURSDAY:7.30 AM - 8 PM

FRIDAY - SATURDAY:7.30 AM - 9 PM
Long Weekends, arrival date7.30 AM - 9 PM

RESERVATION HOURS: 7.30am - 7pm
(Monday - Friday)
OFFICE CLOSED:
Monday - Friday: 1 - 2pm
Saturday:2pm - 4pm
Sunday: 12.30 - 4pm


CAMPING FACILITIES:
INCLUDES THE FOLLOWING:
·Various Bathrooms with hotwater
·Washup areas
·Fresh water taps in camping area
·Electricity points - please bring a long extension on long weekends
·All grass areas, with shade and without shade
·Thatch roof areas at an extra cost (small @ R 60 pd, large @ R 200 pd)
·No Braai drums available - we doht have enough for everyone on a busy weekend
·CHECK in from 7.30am, CHECK out as late as 5pm

EXCLUDES THE FOLLOWING:
Kitchen area for cooking
Private Bathrooms

Camping is charged @ R 90 per person per day (NOT PER NIGHT) Children under 2 - free.
We do allow dogs at a charge of R 30 per dog per day
DOGS ARE NOT allowed to chase the free roaming farm animals
Full payment must be made on arrival - no exception!

Wood, Charcoal, Firelighters and Ice available from the staff at the lodge.
Poor to NO cellphone reception on the farm.
Television for SPORT EVENTS available at the Lapa area - on request only

PLEASE NOTE: All water used on the farm is fountain water, safe to drink.


FOR YOUR INFORMATION - RULES & REGULATIONS:

CAMPING:
Camping only in allocated areas. Not allowed to camp between the houses.
Camping guests to use camping bathrooms at all times.
No fires on the grass, please ask for a braai / fire conga must be off the ground.
Thatch Roofs are to be paid at Reception. ASAP.

ELECTICITY:
Unfortunately, our electricity is not strong enough to carry certain electrical appliances.
We ask you, please do not switch on all appliances at the same time, appliances like ie: kettles, stoves, toasters, etc; consumes a lot of electricity and will cause power failures.
To avoid any problems please use electricity sparingly and bring alternatives like gas equipment with. (NO electric heaters allowed, we do have GAS HEATERS available @ a cost).

CLEANING STAFF:
Your outside bin will be cleaned daily.
Unit attendants will clean your unit between 9am - 4pm, they are to clean the bathrooms, wash the floors and make the beds.
They will not wash any dishes; they are only allowed to help with the dishes after all their units have been serviced and cleaned.
No cleaning will be done on Sundays or on the day of your departure.

We kindly request you; please do not give any staff member alcoholic drinks. You are welcome to leave it with management to issue to them on their off days.

ACTIVITIES:
Horse Riding (depending on the weather) - this activity can be booked on the board at the LAPA.
Hiking & Mountain Biking - please ask staff to explain where all the best routes are. I.e.; waterfall, game reserve.

FACILITIES:
Indoor Heated Swimming pool & Jacuzzi.

MUSIC:
NO loud music or noise is allowed, if you do play music, please play it to yourself and not the whole resort. Please respect the other guests regarding noise. Noise do travel further in open spaces.
All music must be TURNED OFF at 10pm.

SWIMMING POOL AREA:
NATURAL FOUNTAIN WATER, very little chemicals are used in the pool. The water is as clean as the dam water. Only heated over weekends.
NO drinking or eating allowed in the swimming pool area.
Please dress appropriately with proper swim suites.
NO drunk & misbehaving will be tolerated in the pool or resort area. You will be asked to leave.
Jacuzzi - NO KIDS ALLOWED WITHOUT SUPERVISION!!!!!!!

FIREWORKS:
NO Fireworks are allowed!!

PETS:
Please see our website for prices and rules. If you do bring a pet, please do not park close to the reception, our dogs are not to friendly with strange dogs.

FLYFISHING:
Strictly Flyfishing, NO bass rods, bait, spinners, lures etc. are allowed.
Only approved fly fishing equipment is to be used. No boats are allowed, only waders.
No fish above 1.5 kg or Brown Trout to be taken out - strickly catch and release.
No fires outside the demarcated camping area.
No Littering. Although we promote catch and release, a bag limit of 2 trout per angler is allowed. Anglers must have a valid permit in their possession at all times.
Anyone disobeying the above rules will be liable to a fine of R 300.

CLIMATE:
Dullstroom can have 4 seasons in one day. Please ensure to bring sufficient warm clothing.

WE HAVE A NO NOISE POLICY. PLEASE RESPECT THE OTHER GUESTS ON THE FARM.

Camping facilities:
- Electricity points (please bring a long extention with over long weekends)
- Various public bathrooms
* Ladies and Gents at the Swimming pool area -
each with 3 showers, 4 toilets and basins
* 3 Unisex bathrooms in the old camping area with baths, toilets and basins
* 1 Unisex shower room in the old camping area with a shower, toilet and basin
* 8 Unisex shower rooms in the new camping area with showers, toilets and basins

- Various dish washing areas
- Sufficient fresh water taps around the camping area
- MORE than ENOUGH space

WE DO NOT RESERVE SPACES, It works STRICKLY on First come First Serve!
We do reserve THATCH ROOFS @ R 60 / R 200 per roof per night
Camping @ R 90 per person per day
(Only babies under 2 years old stay for free)
(prices for 1 Nov 2019 - 31 Oct 2020)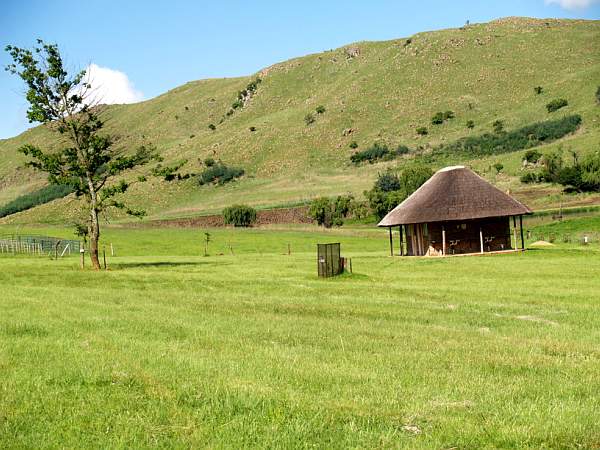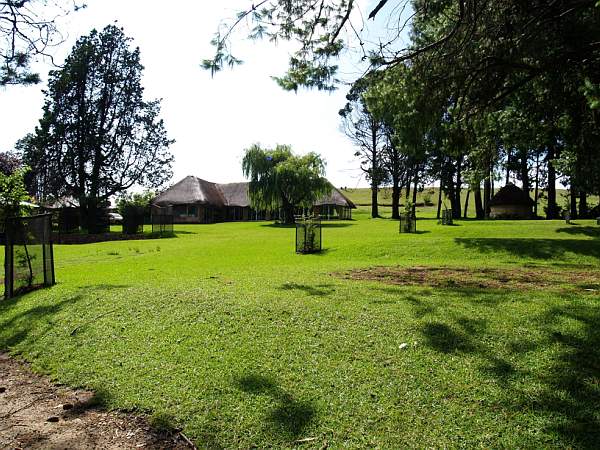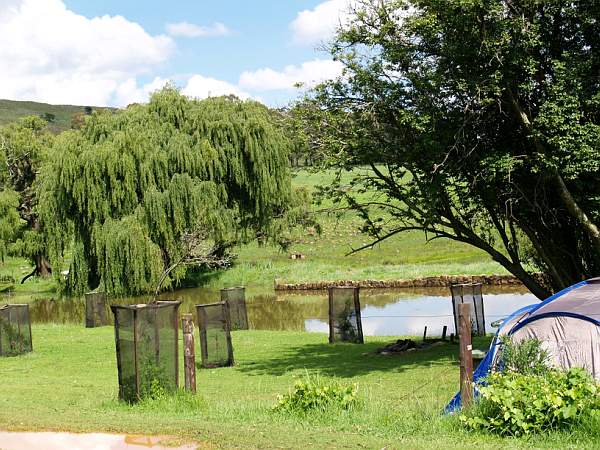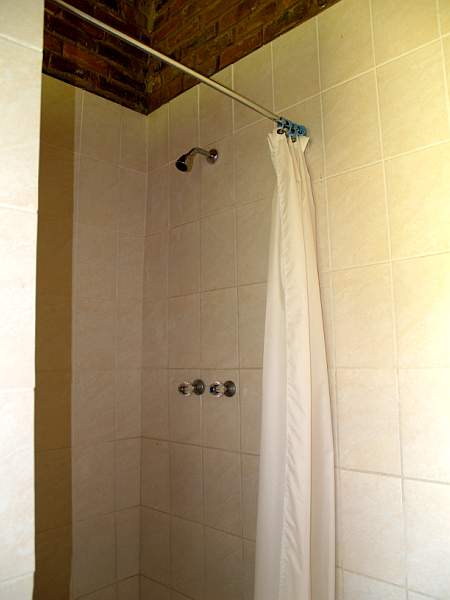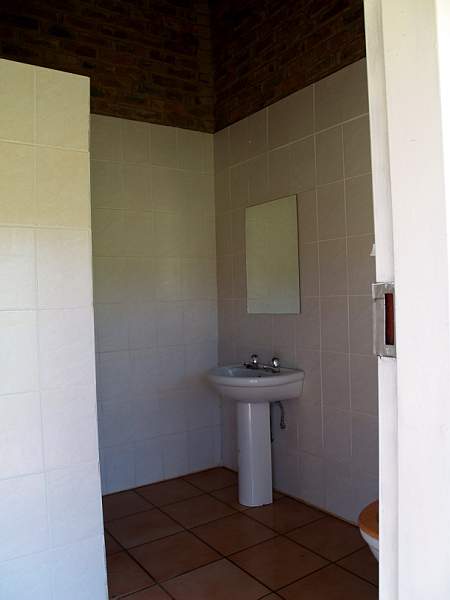 CAMPING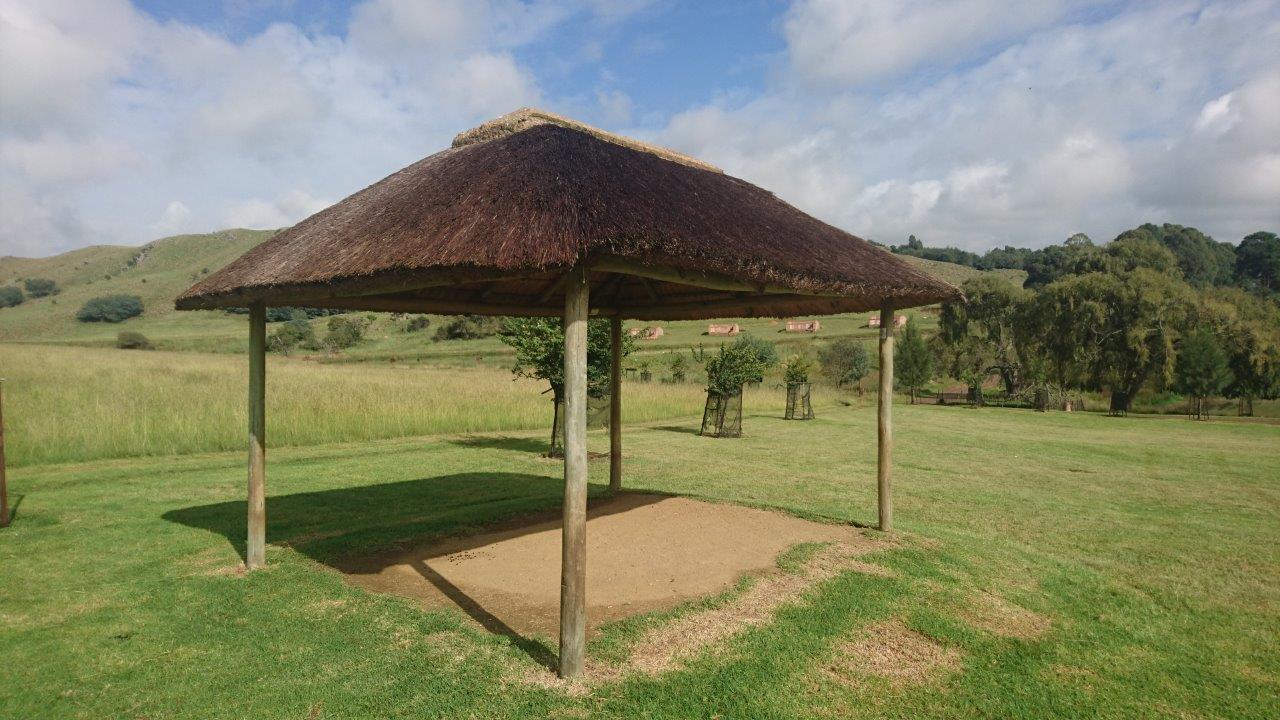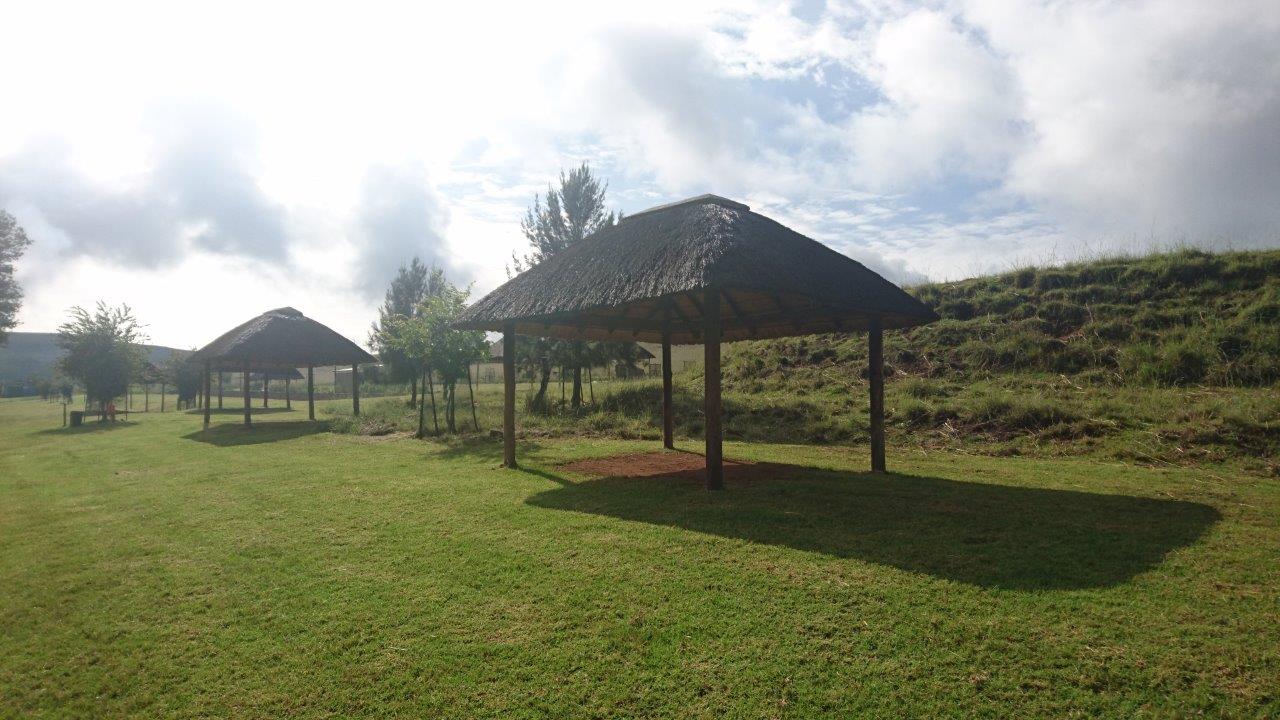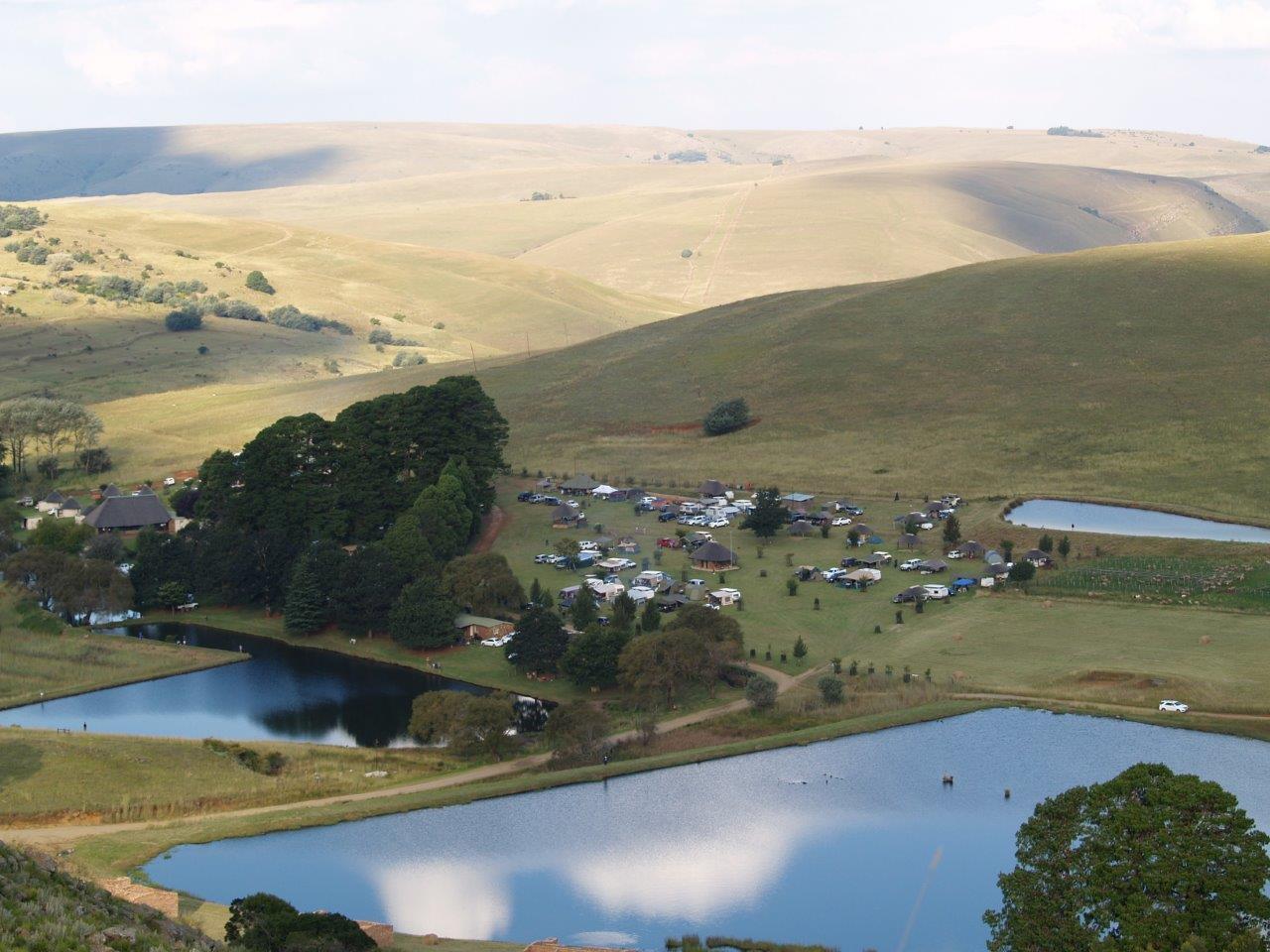 We are open all year round for camping! Bookings taken for Weekends & Holidays.